REMEMBERING OKINAWA HISTORY


THE UNITED STATES ADMINISTRATION PERIOD 1945 TO 1972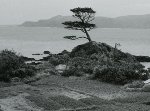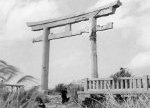 This site is dedicated to those individuals who spent time on Okinawa during the US administration period between 1945 and 1972 and have fond memories of what the "Rock" was like in the "old days". Much of what you will see here is now the dust of memories, but I hope that you will see things that bring a smile to your lips and a warm feeling to your heart.


THIS OKINAWA IS GONE FOREVER EXCEPT IN MEMORIES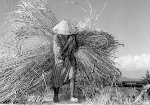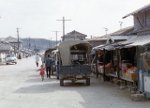 The material you will see here are original photos, color slides and postcards from my collection of Okinawa memories that I have spent many years saving from the trash bins of history. These are the memories of those who have passed on and left no one who cared to remember. For you, who are still with us, I hope that these photos and postcards will remind you of things from your past. For those of the current and future generations, I hope that these photos and postcards will give you a sense of what you missed.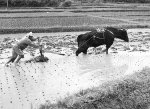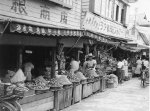 This website will take you from Hagushi Beach on 1 April 1945 and the last great battle of World War II to the back streets and alleys of Naha, Koza, Nago, Itoman, Jagaru, Yonabaru, Ishikawa, Kin, and Shuri.

Were you stationed at Camp Kue, Camp Mercy, Camp Kuba Saki, Fort Buckner, Camp Hanson, Camp Schwab, Machinato Service Area, White Beach, Sukiran, Kadena Air Base, Naha Air Base or any of the other numerous military bases?

Did you see the sites of Naminoue (Tea House August Moon), sip an Orion beer on BC Street, visit Suicide Cliff, see the numerous Okinawan castles or visit some of the historic sites related to the Battle for Okinawa?

Did you shop at Plaza House at Awase Meadows or Heiwa Dori (Black Market Alley) or stroll down Kokusai Dori, in Naha?


Did you swim at Moon Beach, Yaka Beach or Ishikawa Beach?

How many times did you go around Kadena Circle before you figured out where to get off?

Those of you of today's generation may not even know some of these names for over the years many of them have changed, such are the ways of progress.

USCAR, GRI, RYCOM, RYKOM, OBASCOM, USARYIS, sounded like a foreign language to newly arrived ARMY, NAVY, MARINES, and AIR FORCE personnel. Most are gone, but a few still remain to remind us of the old days.

Did you know it as THE ROCK, KEYSTONE OF THE PACIFIC, GIBRALTAR OF THE PACIFIC, NANSEI SHOTO, or THE RYUKYU ISLANDS, whatever name you remember it is still OKINAWA.


WHAT FOLLOWS IS THE POSTWAR HISTORY OF OKINAWA AS SEEN THROUGH THE EYES AND CAMERAS OF THOSE WHO LIVED THESE MEMORIES